100 Mile Race Draws Close!
We are drawing close to the event. We are hoping to raise over £8,000 so please donate to this great charity!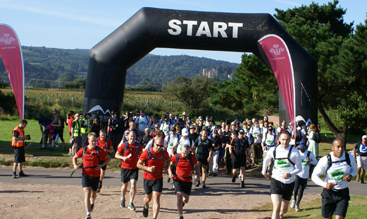 As we spend so much time infront of a computer we decided that it would be a great idea to get active this summer!
We have a team of 6 competing in a 100 mile race coast to coast across Somerset and Devon, each person is looking to raise over £800 each bringing our team target to £4,800!
We will be posting a donation link soon, please check back and help support us!
The funds raised go to the Prince's Trust which is a charity to help young people get into work or get a start in life, they helped us start a business in the very early stages and we commend their work very much, they really do make a difference!

We have just ran a report on our directory and we found last month we received over 250,000 visits. We are focused on making next month half a million so please share the directory with your colleagues, friends and family!
We also have some exciting new features coming out soon so check back to the site regularly!

Following the release of our Third Version to Project WORD back in 2011 we received a lot of feedback from our members. Throughout the past 2 years we have been planning and responding to this feedback in our latest development. We have been creating a strict marketing plan to adhere to following the launch of our latest version to attract lots of traffic to our members profiles!
We are proud to annouce that our new version is finally ready!
There are a lot of changes in the latest version, mainly with your profiles and how everything works and looks! It is all much much better!
To aid us in bringing more customers to the website we have created two premium packages that you can purchase one of with an 80% for a limited time only!