Pneuma Springs Publishing
0 Reviews





ABOUT
Home of Book Publishing. Wide-ranging Genre - Fiction, academic, inspirational, children, self development, theology, technical and professional titles
NEWS
We have launched a blogsite
3rd March 2010
Introducing published literary works that have become bestsellers or have great potential to become one. Our vision includes using this platform to inform and educate budding authors about how to t...
PRODUCTS & SERVICES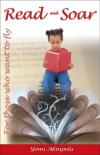 Books
3rd March 2010
Wide-ranging Genre including Fiction, academic, inspirational, children, self development, theology, academic and educational titles
SPECIAL OFFERS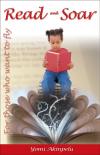 Get a kids' booklet FREE!
3rd March 2010
When you buy any book from our website: http://www.pneumasprings.co.uk/(Booklet is suitable for ages 3 - 7 years). Enter Code 'PSP07' in Instruction during purchase.